Pittsburgh Heated Driveways and Snow Melting Systems
PITTSBURGH WEATHER FACTS AND STATS
Pittsburgh's coldest month is January when the average temperature overnight is 29°F.
Average annual snowfall is 41 inches.
Most snow to fall in one day: 27.4 inches; March 13, 1993.
Average daily high temperature December thru March is 42 degrees Fahrenheit.
The annual average high temperature is 61.4°F.
The annual average low temperature is 42.6°F.
January is the snowiest month of the year.
Warmzone offers industry leading snow melting solutions for Pittsburgh and the surrounding areas. And our radiant snowmelt systems can be easily customized to meet specific performance needs and budgets. You don't have to break the bank to install a heated driveway. We'll custom design and layout the ideal system for you while keeping mindful of your budget.
Although heated driveways are best installed in new construction applications, existing driveways can also be retrofitted with radiant heat. To install radiant heat in an existing concrete driveway, saw-cut tooth technology is used. Grooves are cut into the cement and heat cable is then placed in the grooves. A durable epoxy is then applied over the groove to seal the cable in the driveway. To heat an existing asphalt driveway, simply lay the heat cable out over the driveway and apply another small layer of asphalt.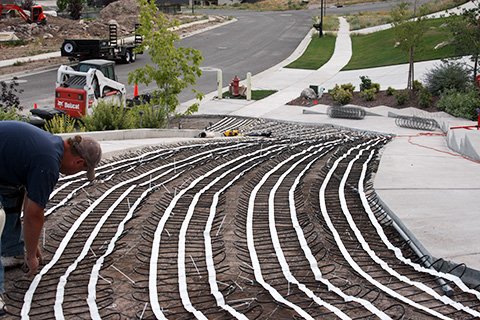 In addition to the versatility of these radiant heat systems, electric snowmelt systems are easy to adapt to best meet the customer's unique layout and budget. Customers have many choices when it comes to keeping within their budget. Instead of installing heat cable to warm the entire driveway, some customers opt to install two 24-inch wide tire tracks. This greatly reduces installation and operation costs. Consumers also have the option of installing electric heat cable only in specific areas, such high traffic areas or perhaps only on the incline of the driveway to prevent sliding. And snow melting systems are not limited to driveways and sidewalks. Some have installed heated dog runs, others have heated steps and narrow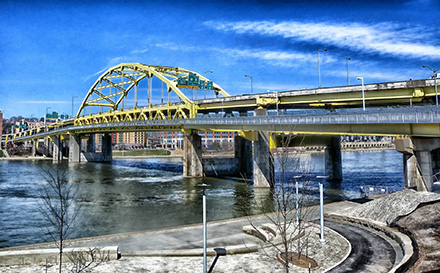 paths from the house to the hot tub, and so on. The options are virtually endless. Call 888.488.9276 today to learn more. A Warmzone expert would be happy to explain the options to you, without any sales pressure.
And don't forget. Warmzone is a proud leader and innovator of customer services. We stay with you throughout the installation process. And we include free installation training for installers as well as personal installation support. We have a dedicated support staff on hand to assist you if your installer has any questions during the install. He/she can call and speak with one of our electrical or design experts so together, we can make sure that the install goes off without a hitch and the customer is satisfied. When it comes to customer service, Warmzone sets the standard. Call a snow melting expert today at 888.488.9276.